Paediatric (Children) OPD
Paediatric OPD is observed by Dr.Parikshit Bali and Dr. Rakesh Bali.
You can expect a best advice and treatment for your Baby/Child from the age of 0(zero) day (New born) to the 18 years of age.
Growth related problems , Malnutrition
Foreign body removal specially from nose and ear
Allergic Bronchitis or Asthma, Nebulization
Gastro intestinal disorders
complete routine vaccination or optional vaccination
Do and Don'ts for babies and in their upbringings
Baby feed and dietary advices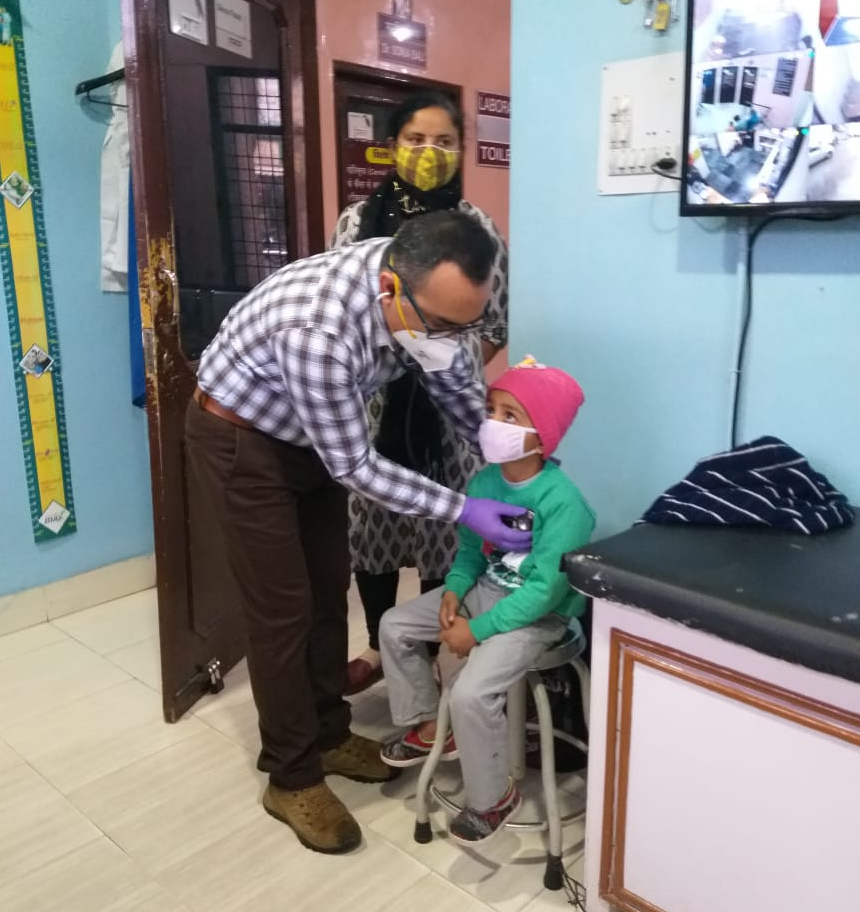 How to attend OPD at Bali Clinic?
Having consultation with Bali Clinic is very friendly and Ambiently.
 OPD Process Arrival at OPD Reception Registration Issue of Token Number on which the room No. in which you have to consult is mentioned. You will be asked to sit in the waiting area (in case of rush) where sub reception is there to help you. Receptionist at the sub reception arranges the turn of the patients and guides you to the consultation room. Payment has to be made with the consulting doctor in the consultation room only. After consultation take your prescription slip to the dispensary where you will get your medicines, Medicine dispenser will make you understand about the schedule of the medication. Now you can move out of the clinic. Please take the medicines properly as advised. Re Visit when asked and bring issued token, Lab test reports or any related documents with you
We issue visible token-number; so that one can predict his turn of appointment. • People always remember the last part of service. So we provide you with a satisfying consultation.
OPD Records are well maintained.